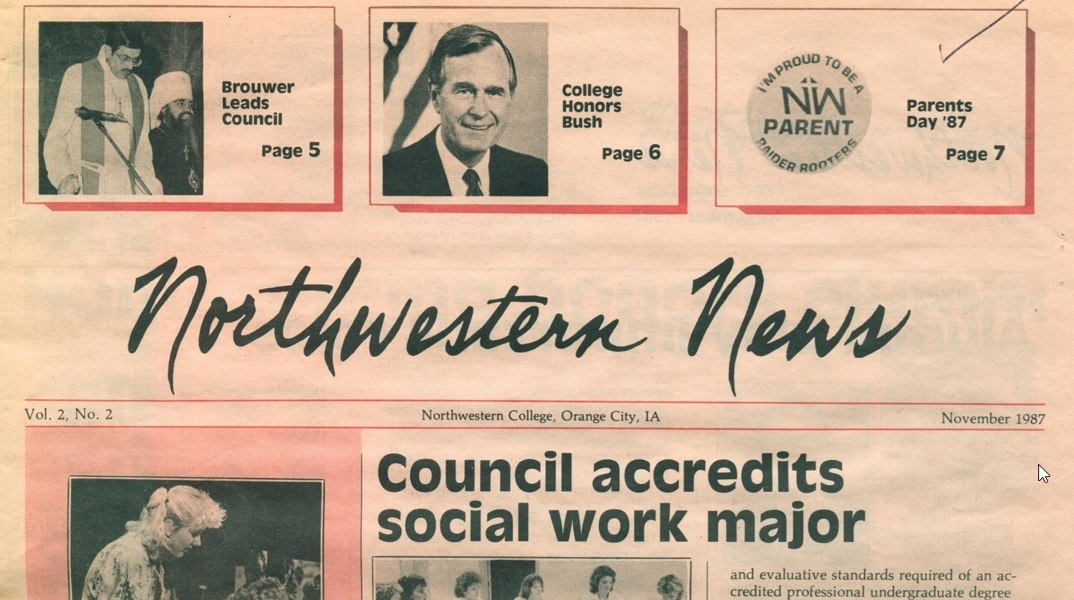 Northwestern News alumni newspaper
From 1986–2002, Northwestern College published an alumni newspaper twice a year, alternating issues with the alumni magazine titled The Classic.  
What's available in print?
Issues from 1986–2002 are bound and available in the Dutch Heritage Room. Print copies are also stored in the archives.
What's available online?
Issues have been digitized and are now available online. 
Where's the current issue?
This publication is no longer printed; alumni and college news is available in The Classic.