Kooiker Music Scores
The Kooiker Music Collection is named in honor of donor Anthony Kooiker, pianist and professor emeritus of Hope College in Michigan. In 1989, he gave Northwestern over 3,000 music scores. Since his donation, we have continued to add to the collection. The scores are located on the first floor of the DeWitt Learning Commons.  
About Anthony Kooiker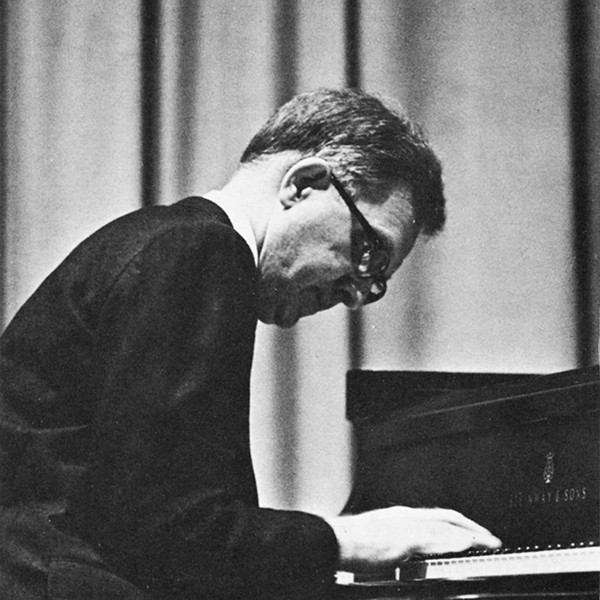 Anthony Roy Kooiker was born May 22, 1920, in Hull, Iowa. After graduating from Hull High School, he attended Morningside College in Sioux City, Iowa, and Northwestern University in Chicago, Illinois, where he completed his Bachelor of Music degree in 1942. He then attended the Eastman School of Music at the University of Rochester in New York, where he received a Master of Music degree in 1944.
After teaching for several years at Central College in Pella, Iowa, Anthony toured the world with the acclaimed concert violinist Albert Spaulding, as his professional piano accompanist, for nearly four years. In 1950, he joined the faculty of Hope College in Holland, Michigan. He completed his doctorate in musicology at the Eastman School in 1962. After serving at Hope College for 37 years, including four as Chairman of the Department of Music, he retired but continued to provide private piano lessons to students of all ages.
Over the years, Anthony presented concerts and piano recitals in Europe and the United States, including a concert in Carnegie Hall and his solo piano debut in New York City's Town Hall in 1954. For many years, he also directed the choir and served as an organist at Hope Reformed Church in Holland, where he was a member.
Search the Kooiker Music Collection