The Latest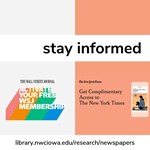 Hey, NWC! If you missed our newspaper sign-up event, you can still get a free digital subscription to the Wall Street Journal and The New York Times.
---
Travel with us to Africa! Visit our display of books in the Children's Collection.
---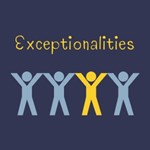 Visit our display of books about exceptionalities, areas of functioning in which a person is significantly different than the established norm, including disabilities and/or special gifts/talents.
---