Today's Hours




7:30 a.m. - 12 midnight

Research help desk

1 p.m. - 4 p.m.

6 p.m. - 10 p.m.
The Latest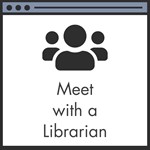 Our librarians are available to help with all aspects of your research.
---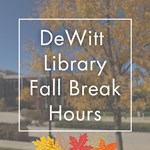 Please note our hours over Fall Break.
---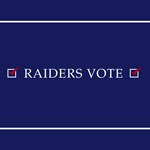 Stop by DeWitt Learning Commons to be sure you are ready to vote!
---