Today's Hours




7:30 a.m. - 12 midnight

Research help desk

1 p.m. - 4 p.m.

6 p.m. - 10 p.m.
The Latest
Post your photo to Instagram + tag #NWCIowaLibraryInstabooth for a chance to win a $25 NWC Bookstore Gift Certificate! Located in the Learning Commons at the East Entrance.
---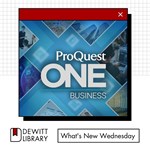 New to NWC this year: A subscription to
ProQuest One Business
, a large database with company reports, industry reports, case studies, ebooks, and business-related journals and magazines.
---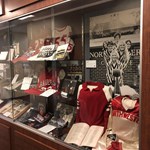 This exhibit highlights extracurricular activities throughout the years, comparing the past and present with colorful artifacts and photographs.
---