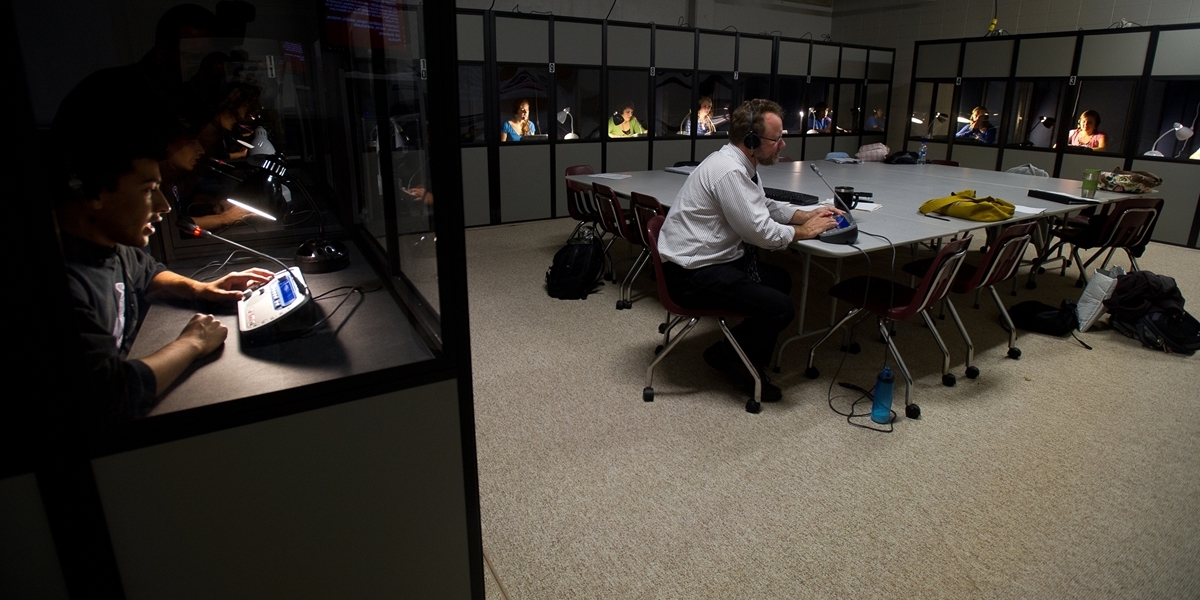 Translation and Interpretation
Northwestern's innovative Translation and Interpretation Lab -- 1 of only 4 in American colleges and universities -- includes a small library collection. This collection is not available for checkout and instead can be used in the lab for class or interpretation activities.
Search the Translation & Interpretation Collection
To view the entire collection, enter an asterisk (*) in the search field, then click the search button.