The Latest
Visit our display of children's books.
---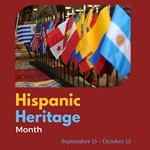 Each year, Americans observe National Hispanic Heritage Month by celebrating the histories, cultures and contributions of American citizens whose ancestors came from Spain, Mexico, the Caribbean and Central and South America.
---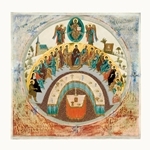 The Saint John's Bible is the first handwritten, illuminated Bible commissioned by a Benedictine Abbey in over 500 years, and its lettering and stunning artwork present the Bible in an engaging and inspirational way. Experience the Word come to life.
---