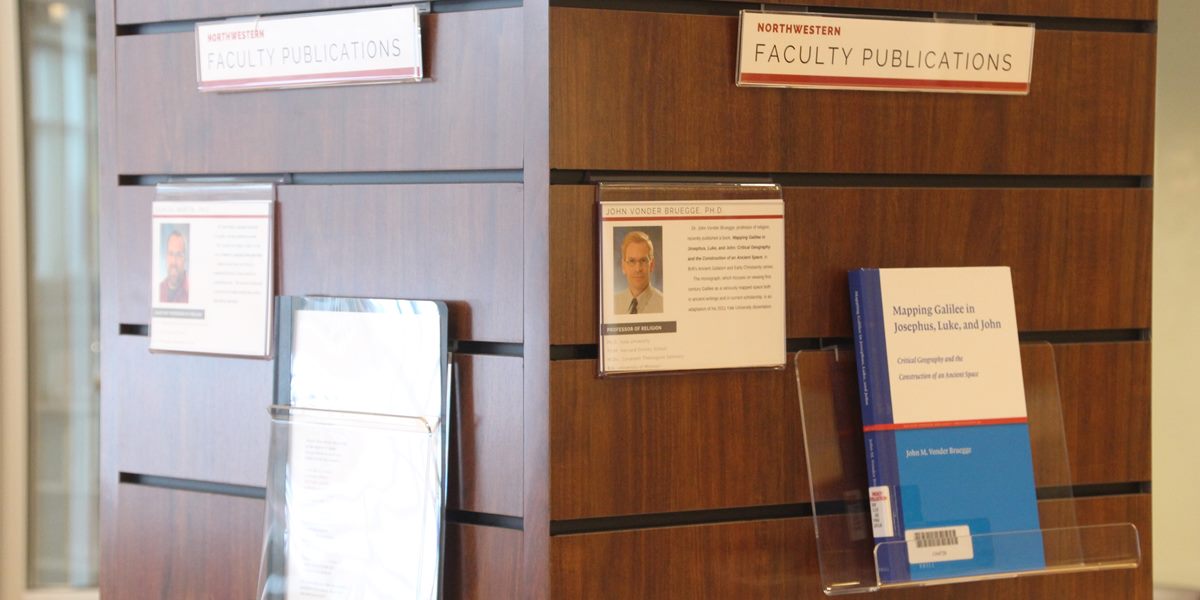 Recent scholarship display
We like to acknowledge and celebrate the ongoing scholarship conducted by our faculty. Recent publications are on display on the first floor of the building. Furthermore, we are working on creating an  institutional repository to host and preserve faculty scholarship as well as archival collections.
NOTE: Because of publisher restrictions, some items are only available to members of the Northwestern community.  
Currently on Display
Barker, Jeff. Iowa Ethiopia: A Missionary Nurse's Journey Continues. Henrickson Publishers, 2019.
Song, Jiying (Jenny), & Ferch, Shann Ray. "The Qualitative Essence of Servant-Leadership" in The International Journal of Servant-Leadership, vol. 13, 2019.
Scorza, Phil. Littoral #6. Americas Paperworks 2020, Minot, ND.