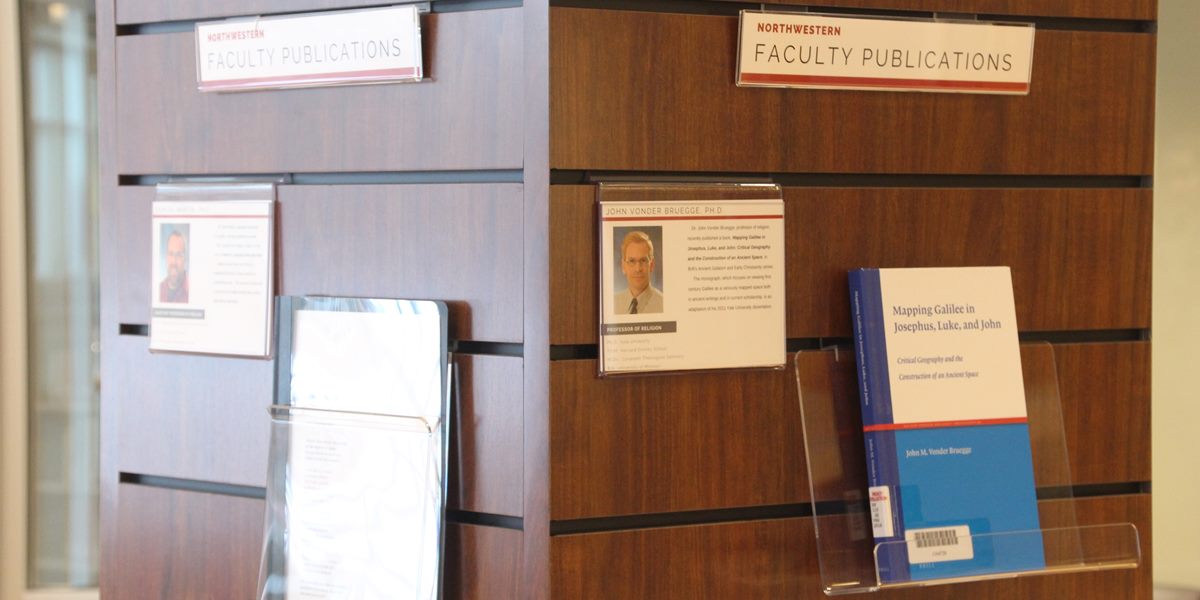 Recent scholarship display
We like to acknowledge and celebrate the ongoing scholarship conducted by our faculty. Recent publications are on display on the first floor of the building. Furthermore, we are working on creating an  institutional repository to host and preserve faculty scholarship as well as archival collections.
NOTE: Because of publisher restrictions, some items are only available to members of the Northwestern community.  
Currently on Display
Barker, Jeff. Zambia Home: A Missionary Nurse Endures. Hendrickson Publishers, 2021.
Bunt, Norene A. Comprehensive Reading Framework: Designing Research-based Literacy Instruction with Confidence that Students' Reading Proficiency Will Increase. 2021.
Moffitt, Angila. "Help! Get Me Out of Here: Inclusion in the High School Environment" in Inclusion series by the National Association of Special Education Teachers. August 2021.
Song, Jiying (Jenny), editor. Global Servant-Leadership: Wisdom, Love, and Legitimate Power in the Age of Chaos. Lexington Books, 2021.
Tolsma, Sara Sybesma. "Consciousness in a Petri Dish?" in The Reformed Journal. August 2021.