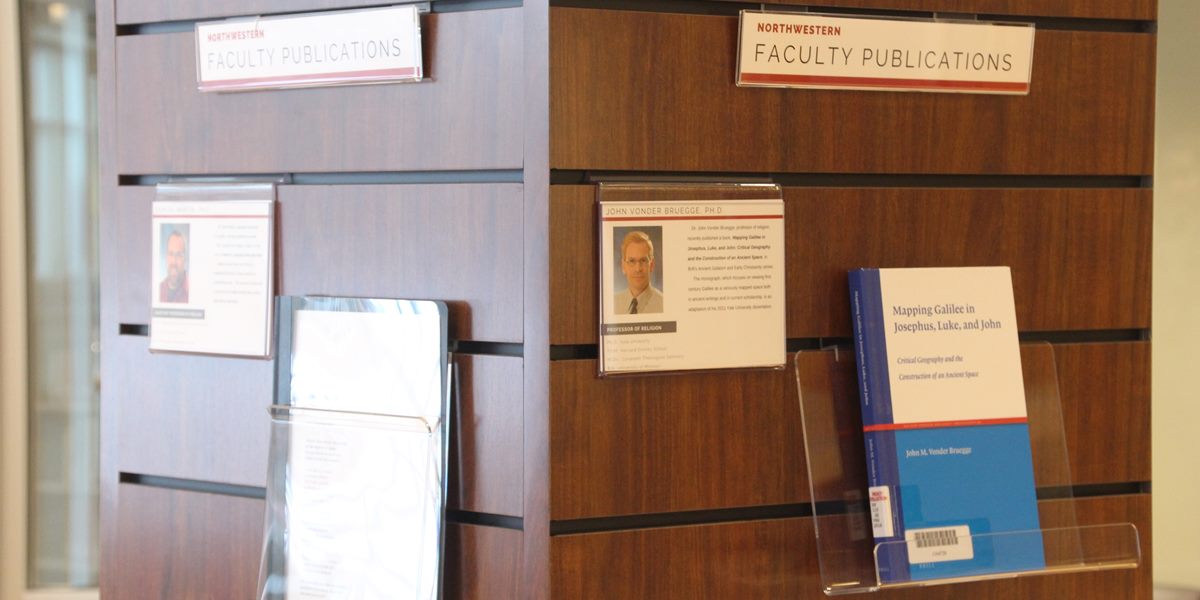 Recent scholarship display
We like to acknowledge and celebrate the ongoing scholarship conducted by our faculty. Recent publications are on display on the first floor of the building. Furthermore, we are working on creating an institutional repository to host and preserve faculty scholarship as well as archival collections.
NOTE: Because of publisher restrictions, some items are only available to members of the Northwestern community.  
Currently on Display
Binkley, Erin and Gregory Elliott. "Best Practices in Suicide Pedagogy: A Quantitative Content Analysis" in Teaching and Supervision in Counseling. 2021.
Grace, Emily. "God Chooses the Unexpected" in Firebrand. December 2021.
Singh, Rajat Emanuel, Kamran Iqbal, & Gannon White. "Proficiency-Based Recruitment of Muscle Synergies in a Highly Perturbed Walking Task (Slackline)" in Engineering Reports. August 2021.